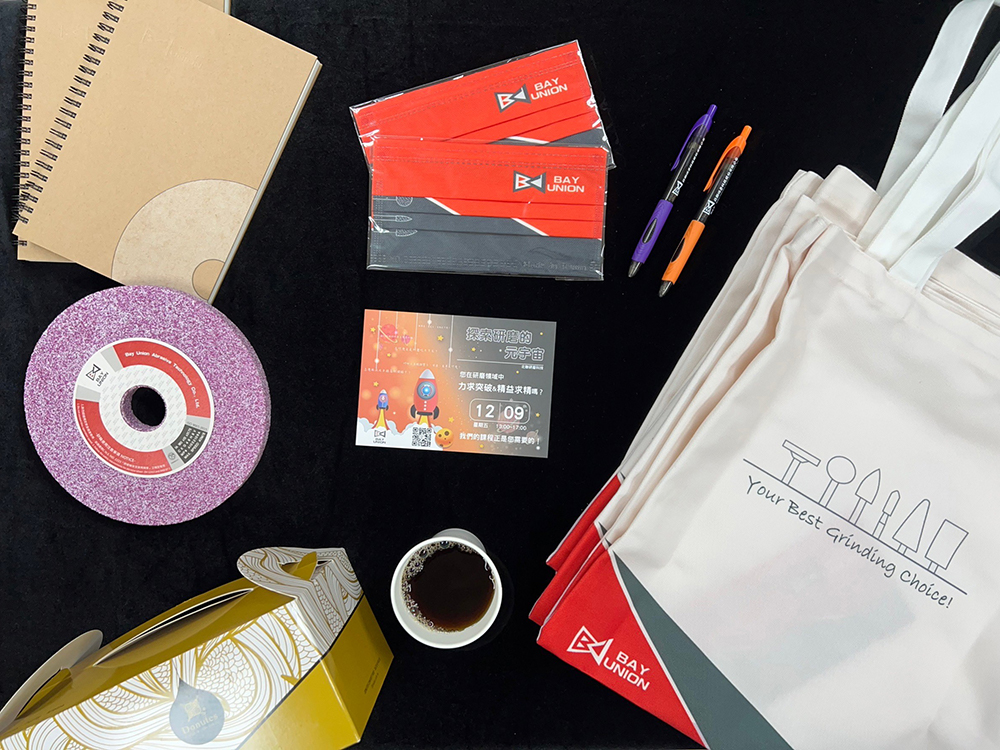 【News】Good news for the grinding industry:Bay Union offers courses in Taichung to enhance skills and provide support.
Dec. 23, 2022
On Friday, the 9th of this month, Bay Union held a "Exploring the Metaverse of
Grinding" course at the Dali Industrial Park Service Center in Taichung City, aimed
at strengthening the application of grinding technology for grinding and
processing industries in the central region of Taiwan, in response to the impact of
the "post-pandemic era" and the "high-cost and labor-shortage era".
The course content focused on practical situations encountered in grinding and
processing, allowing manufacturers to understand how to reduce production costs
and solve grinding difficulties. The response at the event was quite enthusiastic.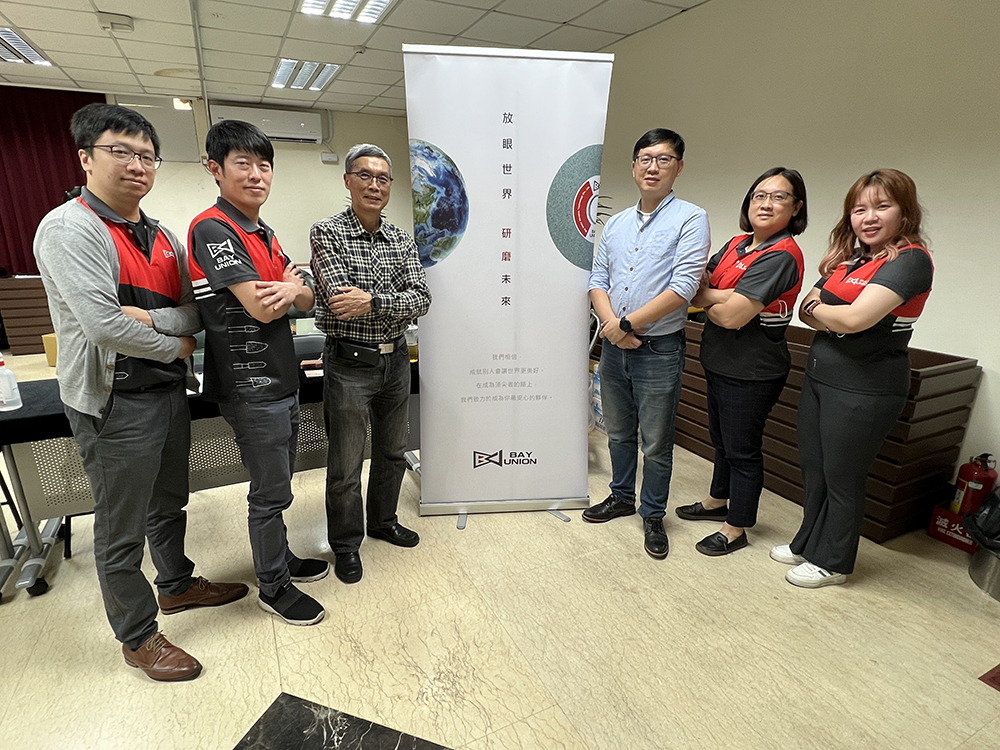 Bay Union has invested over 30 years in research and development of grinding
technology, specializing in the development and improvement of ceramic bonding
techniques for grinding wheels. It has not only received positive feedback in the
domestic market but also praise from the European, American, and Japanese
markets. With the recent increase in demand for Industry 4.0, the company has
started promoting the application of automated grinding and hopes to share its
experience with customers to grow together.


The course was led by Bay Union's Chairman, Chen Wen-chang, and two
professional lecturers, focusing on how grinding industry workers can improve
efficiency and reduce costs in grinding processes. Chairman Chen stated that
Industry 4.0 is one of the most important links currently, and this course explains
the current situation of grinding processes from a practical perspective to enable
students to resonate with the content.
The main topics of the course were "How to Create Grinding Optimization." The
course explained the biggest difficulty in grinding compared to cutting, which is
the non-fixed contact arc length, and detailed the basic definitions and
applications of the three elements of grinding wheels: abrasive, bonding agent,
and pores, as well as analyzing the influence of grinding patterns on materials. The
course also explored the removal rate evaluation formula MRR, and concluded with
problem-solving and sharing of actual grinding case studies.
Bay Union plans to hold related practical seminars in the north, central, and
southern regions of Taiwan in 2023, and increase the number of corporate-
sponsored courses, hoping to have more students join in the pursuit of grinding
technology R&D excellence and become the most reassuring partner for industry
upgrades.