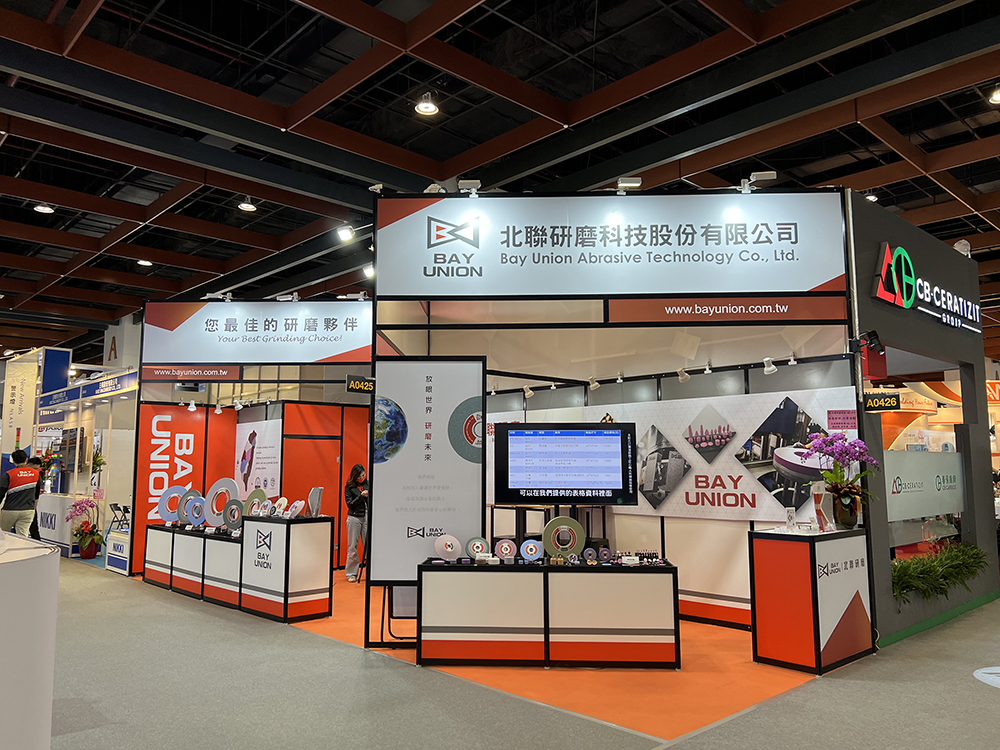 【News】Bay Union displays super abrasive grinding wheels, precision machining tool.
Mar. 07, 2023
Bay Union showcases CBN super abrasive grinding wheels at this exhibition, mainly
used in precision mold processing and other fields, demonstrating Bay Union
strong capabilities in precision grinding wheels. The company has set up a booth at
Hall 1 of the World Trade Center, booth number A0425. Visitors are welcome to
come and learn more about our products on-site.


Bay Union has been dedicated to research and development in grinding
technology for over 30 years, focusing on the development and improvement of
grinding wheels and ceramic bonding technology. Our products have received
high praise not only in domestic markets but also in Europe, America, and Japan.
With the recent increase in demand for Industry 4.0, Polaris has begun to invest in
promoting automated grinding applications, aiming to share our experiences in
this area and grow together with our customers.


Bay Union Chairman Chen Wen-chang said that with the rapid development of the
industry, the precision requirements for grinding processing have been increasing.
Bay Union's grinding wheel products have not only achieved good performance in
recision grinding but also actively cooperate with customers to enter the field of
automated grinding to achieve the goal of "high precision, low cost".

The ceramic-bonded CBN grinding wheels showcased at this exhibition are mainly
used for small precision mold processing, and can process materials such as
ASSAB88, STAVAX, PM23, and DC53 mold steels. The surface grinding wheels with
outer diameters of 180 and 205 have a hardness that is 2 to 2.5 times higher than
that of traditional abrasives. They have the advantages of stronger cutting ability,
sharper edge, good grinding size accuracy, and less heat generation.
Compared with common resin-bonded CBN grinding wheels, they have a thicker
superabrasive layer, which can increase the grinding feed rate and bring more
efficient output and longer wheel life for mold grinding.
Bay Union plans to hold practical seminars in the north, central, and southern
regions this year and increase enterprise training courses, hoping to have more
students join us in the pursuit of excellence in grinding technology research and
development and become the most reliable partner in industry upgrading.